Read-It Saver 1-Year Gift Card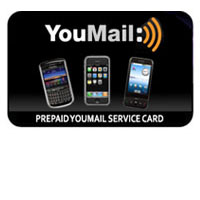 Read-It Saver 1-Year Gift Card
Gift card for 20 transcriptions a month, 1-year subscription.
A real executive assistant accurately transcribes 20 of your voicemails per month into quickly readable text on YouMail - in the app, online or by e-mail.
Don't be lured into the poor quality of machine-only voice-to-text, which will typically get 1 in 5 words wrong (including the most important ones). Your phone is your business, and you need the accuracy that only YouMail can provide!
Give the gift of time through improved productivity to friends, family or co-workers - they won't be able to thank you enough!
This product is no longer available.